GUARANTEE FUND
Platform development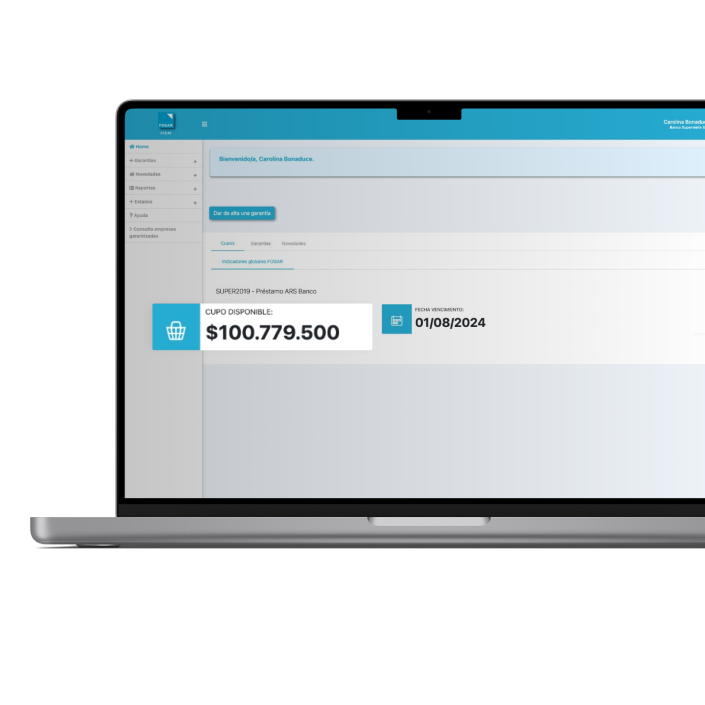 What did we do?
We developed a custom platform for the management of guarantees. The results were surprising: the platform is being used by a vast majority of financial institutions in the Republic of Argentina, fundamentally banks and SRG's.
Online guarantee management
We generated a nation-wide impact! At the request of the Argentine Guarantee Fund we created a custom-tailored platform for the management of guarantees. We processed more than 10 product lines, many of which were generated in response to the crisis caused by the global SARS-CoV-2 (Covid19) pandemic.
Technologies
Java
Angular JS
The challenge
To develop a platform that could generate lifelines for the economy by issuing guarantees for different financial products, loans for working capital, loans for asset purchases, check discounting, etc.
What had they tried previously and what was our proposal?
The client did not have any system in place for the management of guarantees. Their entire operation was managed with Excel spreadsheets, making it impossible for the business to expand and grow. For this reason we proposed a custom-built platform tailored to resolve their needs.
Developing a solution
We analyzed the functional requirements and the need to make the system configurable in order to generate new product lines. The foundations of the product were developed to support the dynamic definition of company products while providing flexibility in its operation. A multi-disciplinary work team was established, composed of: 1 Project Manager, 1 UX/UI Designer, 1 Technical Leader, 1 Full Stack Developer and 1 QA Analyst.
Success stories
More success stories
LET'S TALK
Do you have 5 minutes? Tell us about your project.
We invite you to complete the following fields with your contact information so that one of our technical advisers can reach out to you.