INDUSTRIAL LAUNDRY
Platform development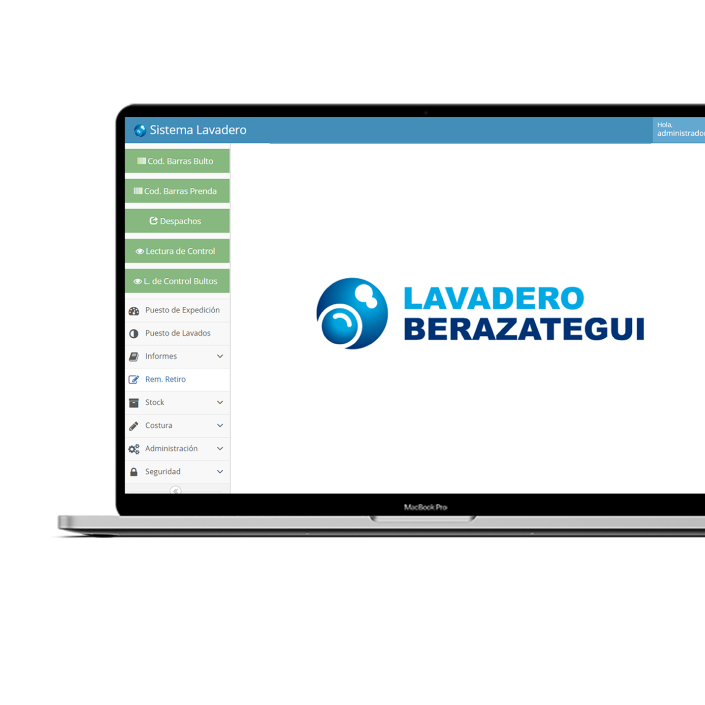 What did we do?
We developed a custom tailored platform for managing the production and tracking of garments. Our client, Lavadero Berazategui, is a company from Buenos Aires, Argentina. They specialize in industrial laundering, conditioning, supply, rent and sale of clothing
RFID as a tracking solution
Our client was a pioneer in implementing RFID technology as a solution in industrial laundering in Argentina. Currently the entire production process of the laundry is supported by the platform.
Technologies
Java
Angular JS
The challenge
To develop a custom platform for the laundry's production management. Our client was in need of implementing a solution that allowed for transparency and agility in the large scale laundering of hospital and clinic linens and garments.
What had they tried previously and what was our proposal?
They relied on a management system that was not transversal to their organization and needs. Furthermore, they recorded information on paper sheets that hindered their daily operations. For this reason we proposed a management platform that responded to their needs and objectives.
Developing a solution
We designed and developed a platform that responded to all of our client's production operating flows. In addition to that we incorporated RFID technology for rapid identification and monitoring of garments.
Success stories
More success stories
LET'S TALK
Do you have 5 minutes? Tell us about your project.
We invite you to complete the following fields with your contact information so that one of our technical advisers can reach out to you.